What is a handy rope protector?
There are different rope protectors, a handy one is the Landjoff Rope Protector HEAVY.

Rolled up is the way to transport the rope protector. Before use, unwind the roll lengthwise and you can fold it around the rope (up to 3 strands width possible). On one side is a 3mm string that you attach to the rope with an anchor stitch or prusik to keep the rope protector in place.
"Opportunity to enlarge the length and width"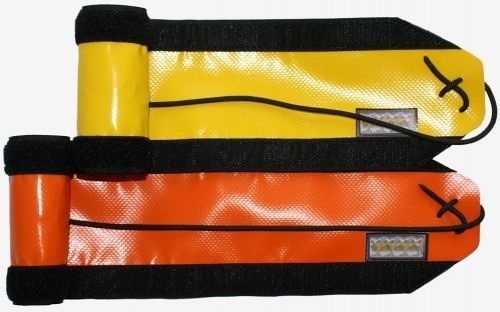 It means that with 2 rope protectors you can choose to connect them in length or width to make an extended or widened rope protector. This is possible because on both long sides of the Rope Protector is Velcro with which you can connect two protectors to each other.
Overview Knowledge base General canyoning and caving equipment : Go back.