Canyoning Neoprene clothing
The sizes of clothing and shoes have a different designation from suppliers and countries.
Where possible, each supplier included a table that the (approximate) indicates large.
Note: Pay attention to the shoes neoprene socks affect the required size.
For sizing charts clothes and shoes / boots see by brand: sizing charts for each brand.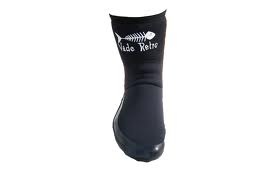 NOW AVAILABLE

Petzl Tarp

PETZL TARP TARP is a large rope tarp. It provides a 140 x 140 cm clean area to protect ropes, wetsuits, wet canyon packs from dust and dirt. It features four handles to make transport easier and color-coding for quick rope end…

€ 15,00 € 13,95

Rodcle Ala ad-Din VE

RODCLE ALA AD-DIN VE It is an innovative and at the same time practical and simple product that will facilitate our work and facilitate the cleanliness and cleanliness of our "bag". Actually, it is a kind of magic carpet that…

€ 37,99

Seland Neoprene hood with visor

SELAND NEOPRENE HOOD WITH VISOR The AGOSURF is Super-stretchy 3mm neoprene hood with visor.. Additional item to add to your Seland Infierno or Seland Molina one-piece wetsuit when the water gets colder.In two adult sizes…

€ 25,00

SALE

Seland Poncho Kid

SELAND PONCHO KIDPoncho to dry and change your clothes after any water activity.

∙ Large front pocket.
∙ Side openings to help to change you discreetly.
∙ Very absorbent towel fabric and pleasant to the touch.
∙…

€ 44,00 € 35,00

SALE

Seland Poncho L/XL

SELAND PONCHO L/XLPoncho to dry and change your clothes after any water activity.

∙ Large front pocket.
∙ Side openings to help to change you discreetly.
∙ Very absorbent towel fabric and pleasant to the touch.
∙…

€ 48,00 € 37,00

SALE

Seland Poncho S/M

SELAND PONCHO S/M Poncho to dry and change your clothes after any water activity.

∙ Large front pocket.
∙ Side openings to help to change you discreetly.
∙ Very absorbent towel fabric and pleasant to the touch.
∙…

€ 48,00 € 37,00

Seland Saco

SELAND SACOBag designed to your neoprene suit on and take off and to store after a canyon for transport.

∙ Suit bag made in Nylon / PVC.
∙ Lateral straps closures.
∙ Polipropilene handle.
∙ Inside pocket of the same…

€ 32,95 € 26,95