Newsletter 2 - 2018 from CanyonZone.com
Newsletter 2 - 2018 from CanyonZone.com

Change mail address:
"info@canyonstore.nl" to "info@canyonzone.com".






Best canyoneer, best speleo,
The year 2018 is slowly coming to an end and the holidays are coming to an end. Early next year you will receive the newsletter in which you can dream away from beautiful travel reports and gain inspiration for a new adventure.
We wish you happy holidays and an adventurous 2019!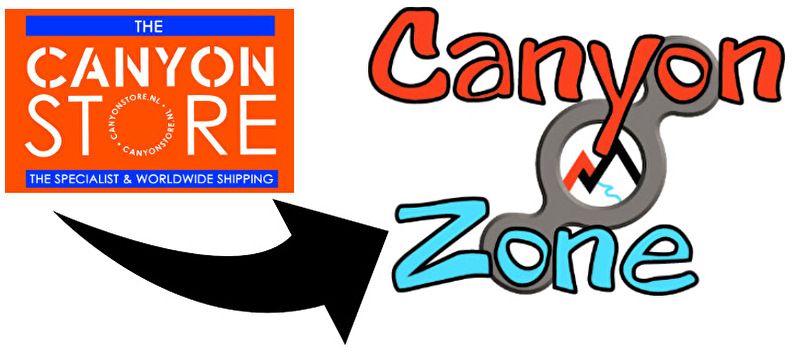 Change of name shop - April / June 2018

An eventful year is almost over. A year in which we worked hard to convert the name from the "old" CanyonStore.nl to the "new" CanyonZone.com was completed just before last summer.
The mailing for the conversion of the shop was not completely flawless. With this the question to check your contact in your mailbox. The old mail address info@canyonstore.nl will no longer be used by us and you will no longer receive an answer from Gertjan.
Remove info@canyonstore.nl from your contacts and change it to
info@canyonzone.com








So you have the right email address to stay in contact with Gertjan from CanyonZone.
For opening hours see the CanyonZone.com website. Outside these opening times you can make an appointment via email or telephone via Gertjan - CanyonZone.com.
Make an appointment?
You can reach me on 06-2023 7357 for making an appointment, then we look together when you come along.
You can also send an e-mail (gertjan@canyonzone.com).
Fine year change!

So far the second newsletter, soon more news from CanyonZone.com about new material for 2019, tips & tricks, renting canyoning material and more.
Copyright © *2018* *Vertical Adventure*, All rights reserved.