Newsletter No. 2, june 2015 (EN) for smartphone or tablet
---
What happened and is coming

up


Newsletter No. 2, june 2015 (EN)
for smatfoon or tablet
Web technology to transmit only in one language.
The Dutch version can be read by using this link on the website.
Read on or click to go to the topic:
Content:
What happend in the first period of 2015
MountaineeringTradeshow - CanyonStore.nl had a good tradeshow day at the Mountaineering Day from the Dutch Climbing and Mountaineering Association on 15 March to present the beautiful watersport in the mountains. The Dutch mountaineers and sportclimbers are getting more and more known with the "new" branch called Canyoning. Impressed by all the specialized gear and knowledge you need as canyoneer we had to answer a lot of questions about the sport. Which we did with pleasure. Looking forward to the next tradeshow in 2016!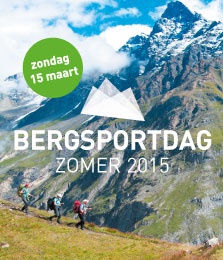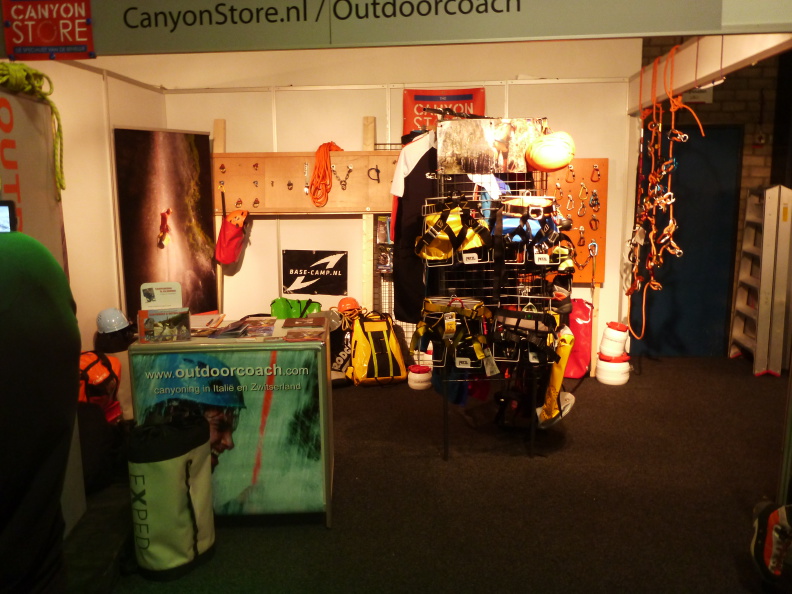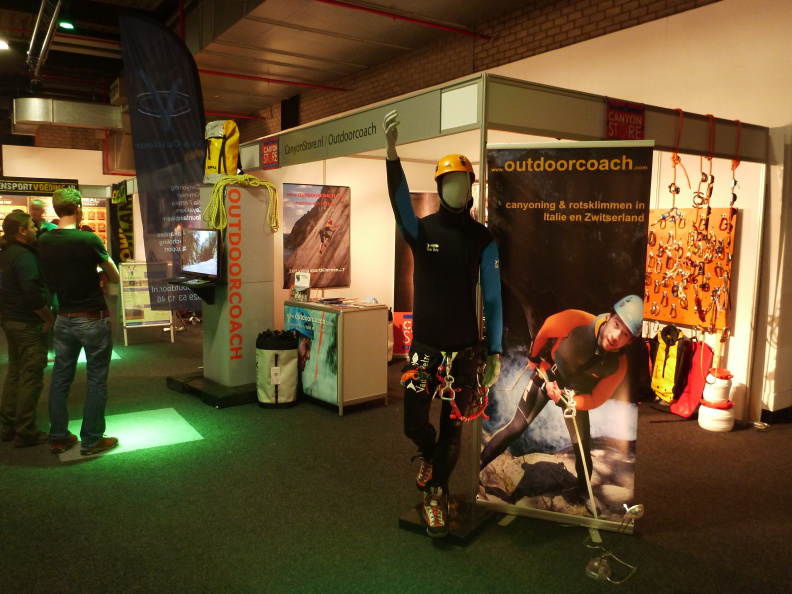 New gear - A lot of new products came in store for canyoning and caving, to much to describe them all. In the section new products you can see and read about a couple of these new items.
Expedition Sponsorship - CanyonStore.nl sponsored the NZ Canyoning Expedition team which explored the whole month March for new canyons on the Southern Island. More about the results of this expedition can be read on their website https://nzcanyoningexpedition.wordpress.com/. A couple of photos to get a short impression of their expedition: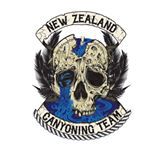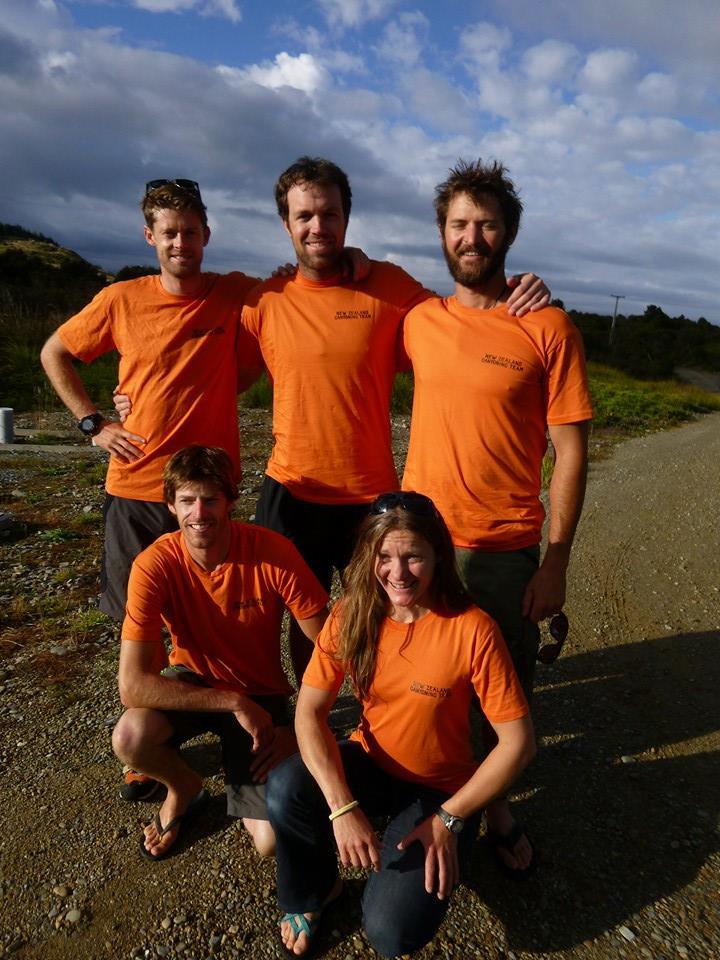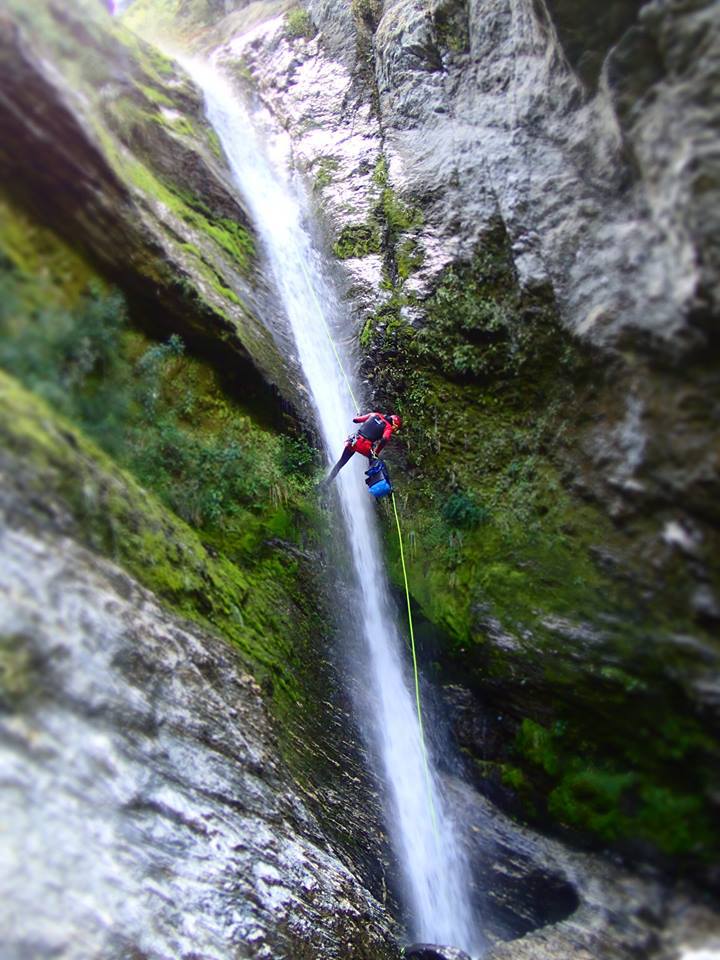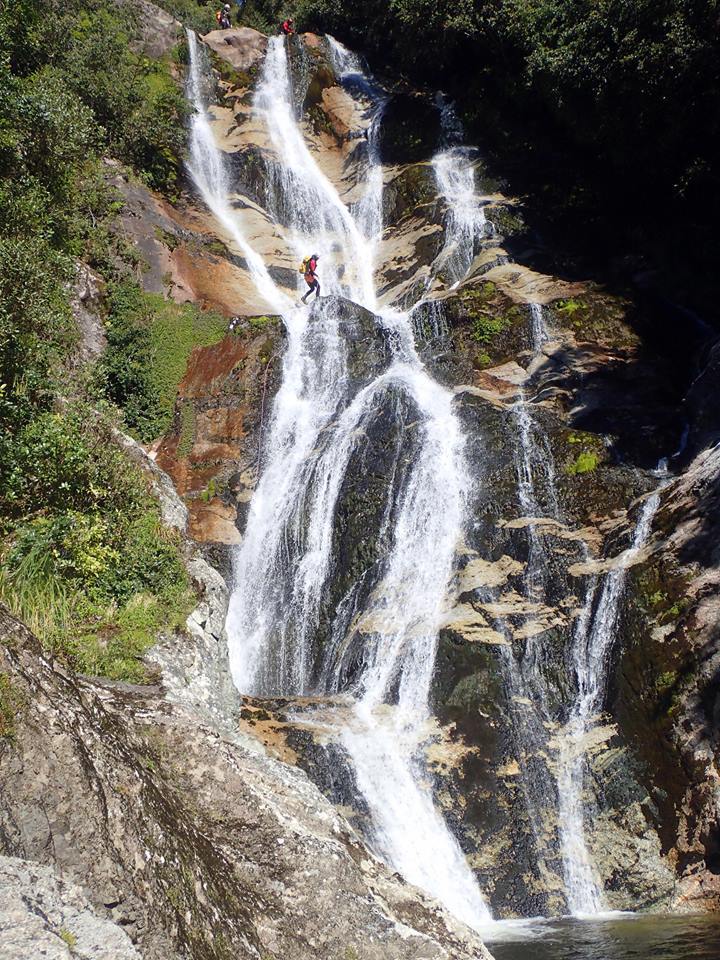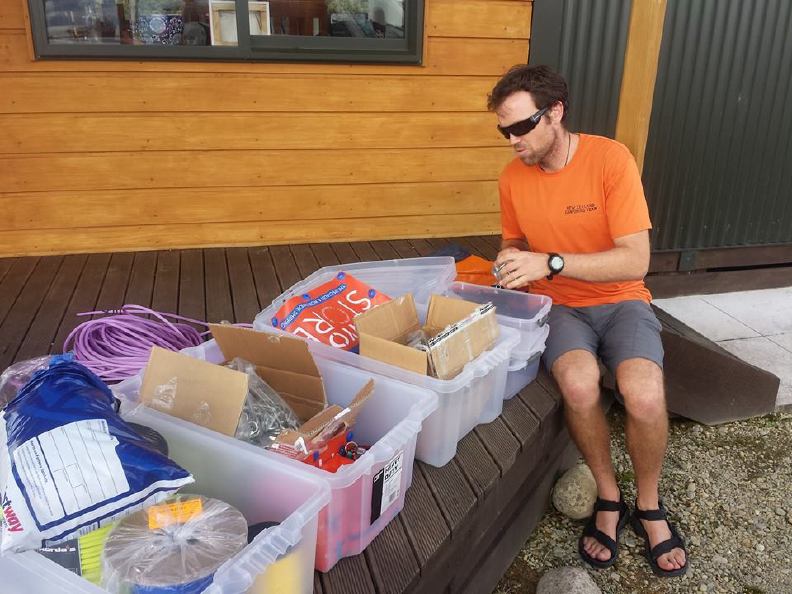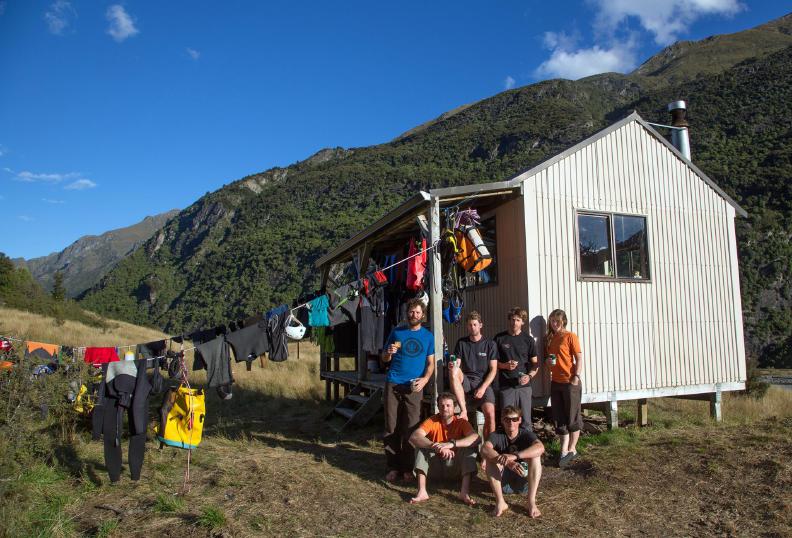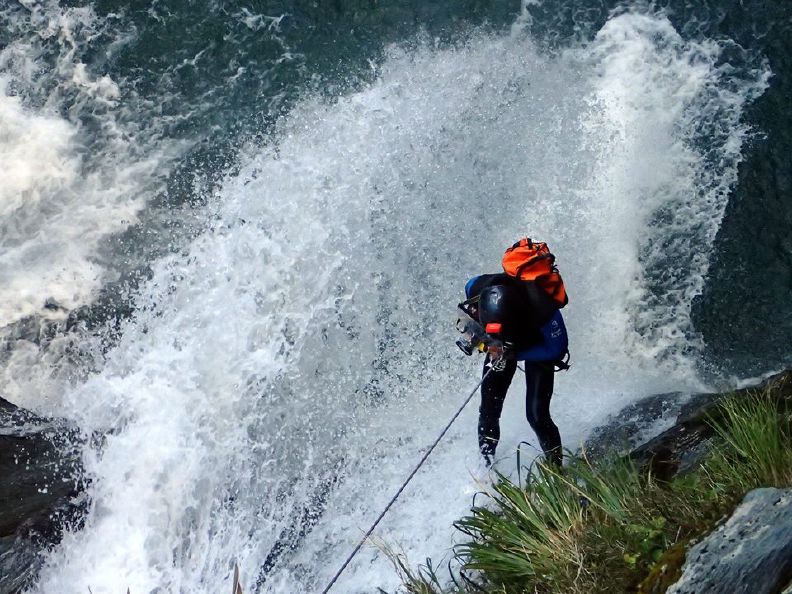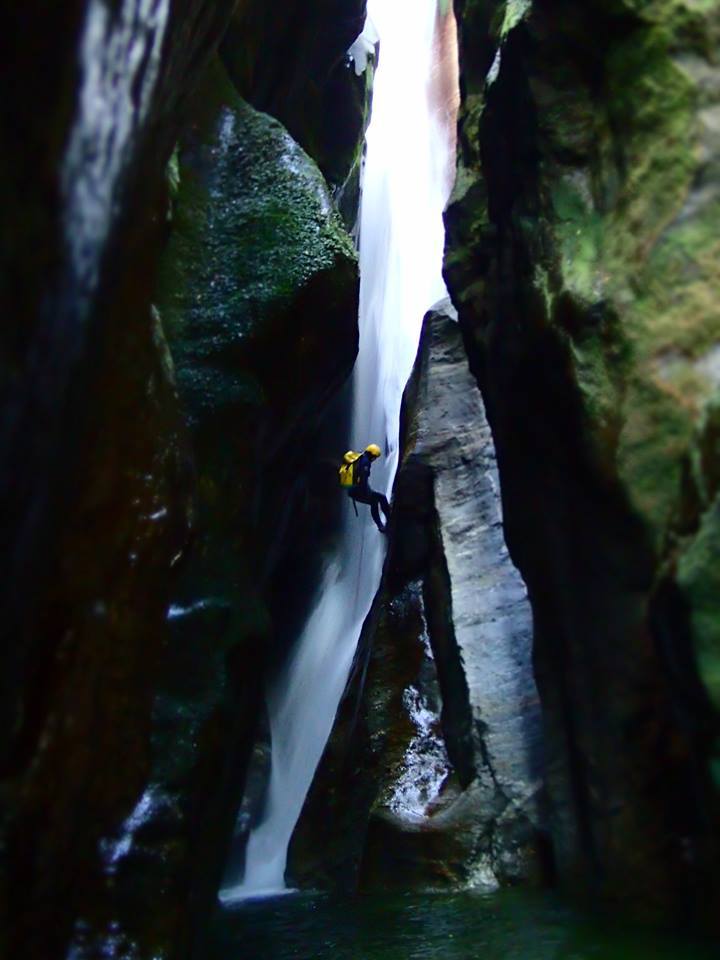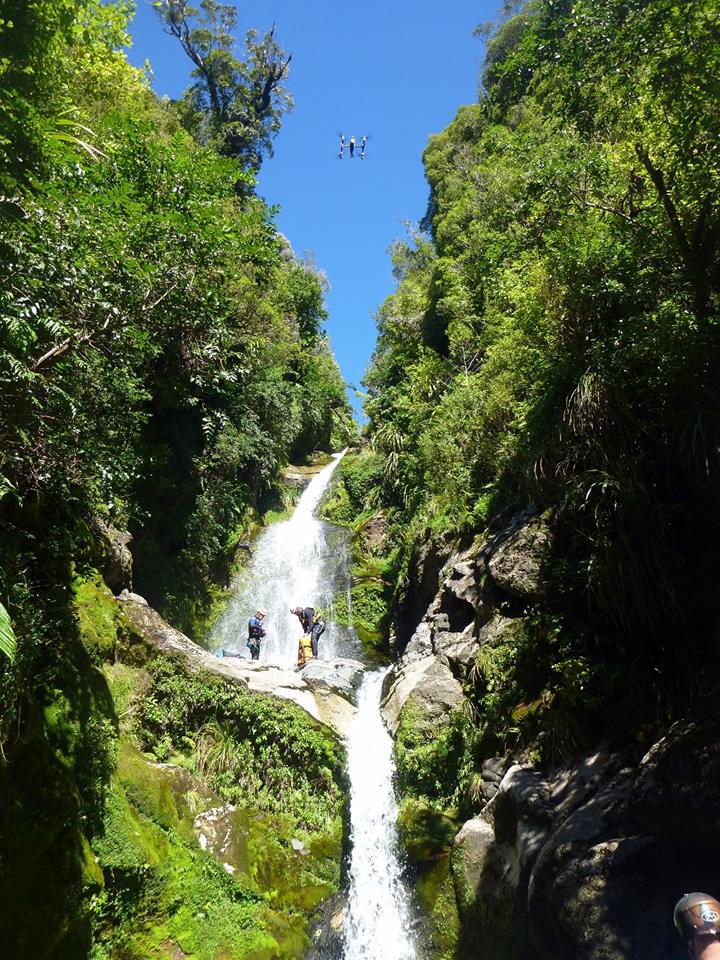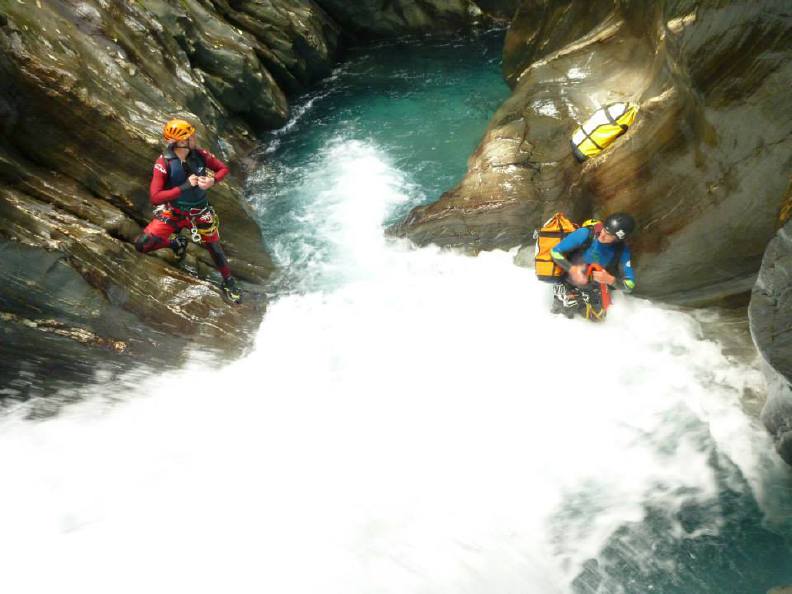 Canyoning Guide Course - In association with the Dutch Canyoning Association CanyonStore owner Gertjan van Pelt organized a Basic Canyon Guide Course in Austria mid April. The course was a succces with 4 new Basic Canyon Guides and one Basic Canyoneer.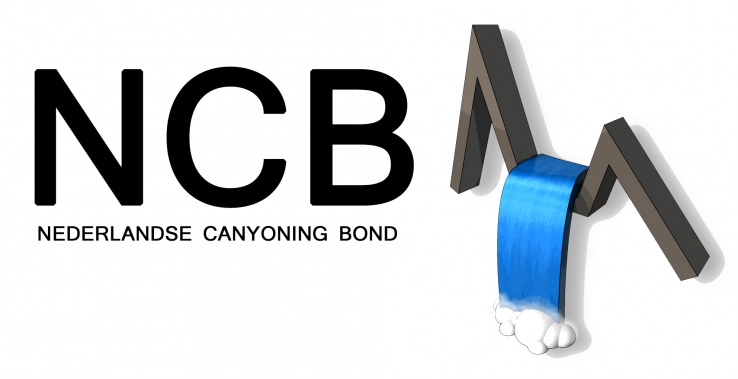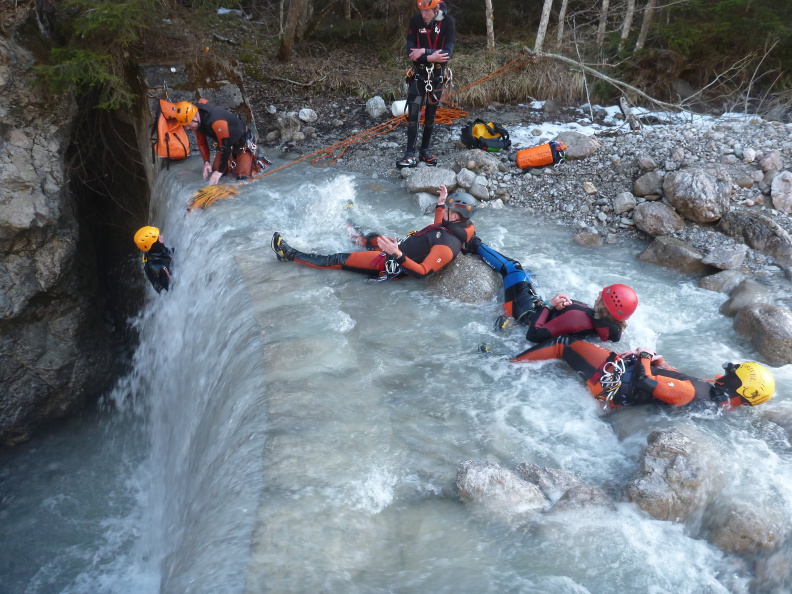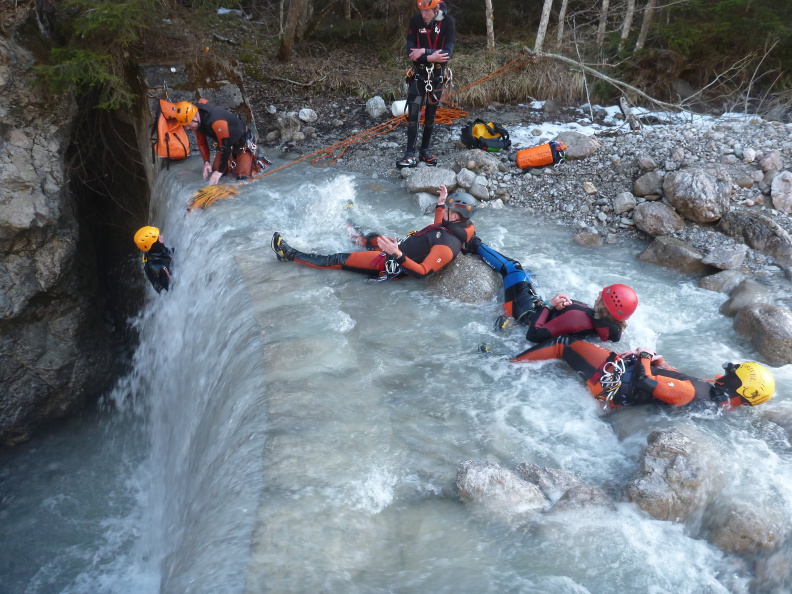 Sponsorship event - CanyonStore sponsors the upcoming event Madeira Canyoning Meeting that will take place in Sao Vincente, Madeira from 9-14 June.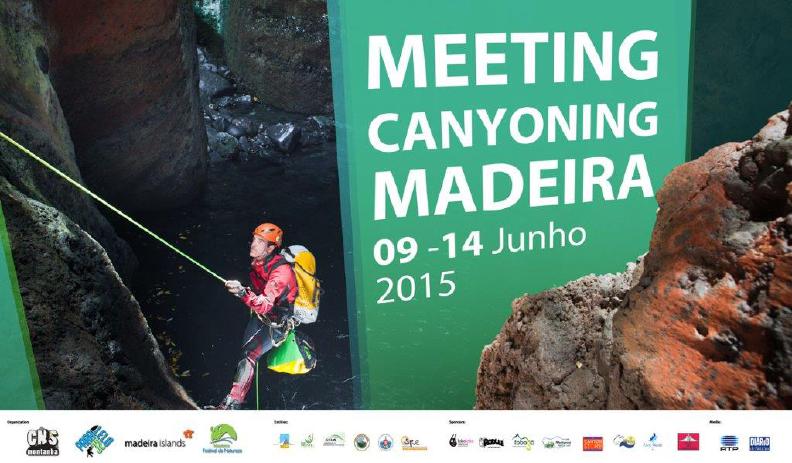 New products
(For the detailed description go to the websites using the name)
Canyoning Shoe: Adidas Hydro Lace
Adidas Hydro Lace - the new edition of the Hydro shoe
CanyonStore.nl has Adidas shoes finally on stock - even big sizes (till 48EU) are available.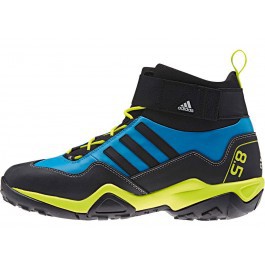 Canyoning Shoe: Adidas Hydro Pro

Adidas Hydro Pro - 2015 version
New colours for a great canyoning shoe. CanyonStore.nl has this model finally on stock - even big sizes (till 48EU) are available.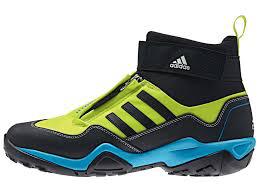 Knives: NRS Pilote & Co-Pilote Knife
Good fixed knives for rescue in a canyon for a good price are difficult to find. But we have found two very interesting knifes for a good price in great colours.


Rope: Mammut Rappel Cord 6mm
Built with aramid, the rap line doesn't stretch which is great for rappelling, is super strong with a breaking strength of 16kN yet weighs only 31 grams/meter.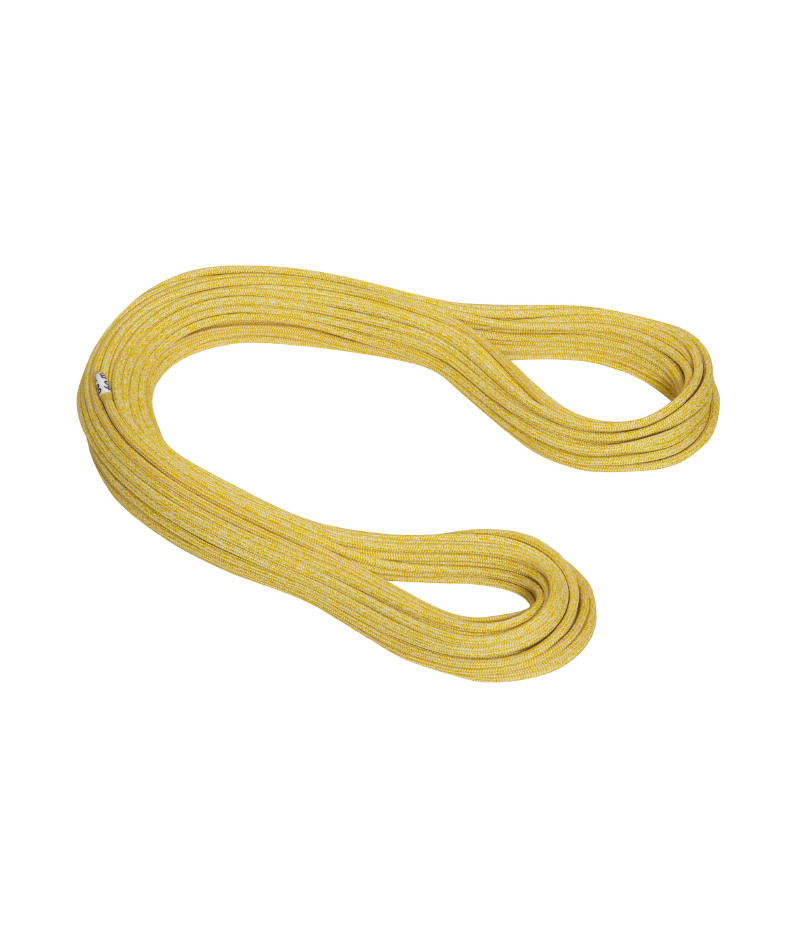 Carabiner: Edelrid Pure Slider
Snapper carabiner with a locking system - ideal for use on the secured canyon quickdraw or on the cowtails.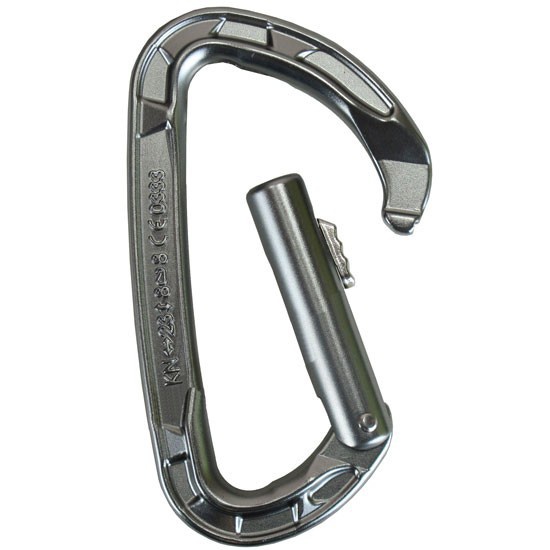 Guidebook: Swiss Alps Canyoning
This canyoning book written in both English and French, describes 121 canyons all over the Swiss Alps and gives information about a hundred secondary canyons.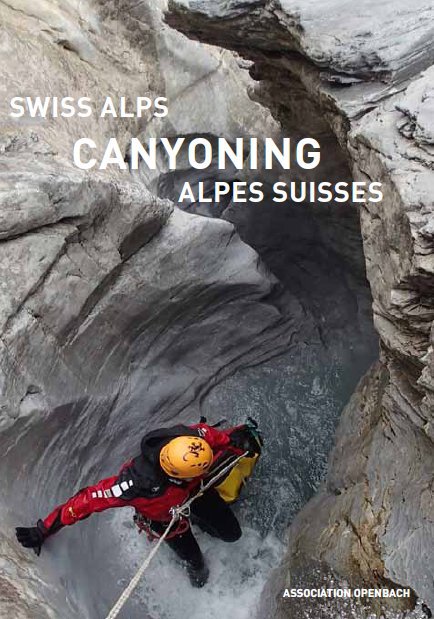 Guidebook​: 100 Descentes de Canyons autour de Grenoble

This new guidebooks describes canyons spread over the Chartreuse, Vercors, Belledonne, Diois Devoluy and the western part of the Ecrins. Some canyons have not yet been published.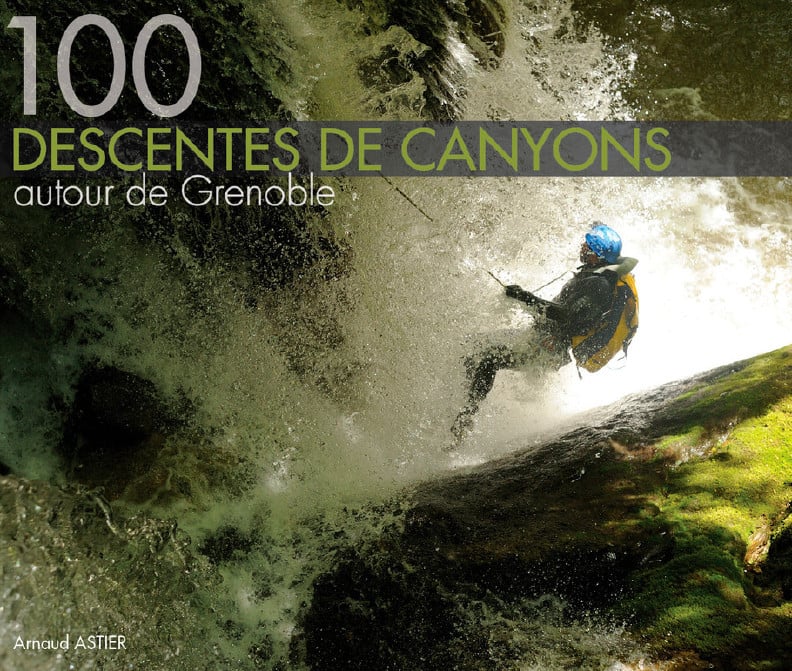 Guidebook: Along water trails... in the Azores​
A new destination to dream to go canyoning! The Azores are a Portuguese archipel in the Atlantic Ocean consisting of nine volcanic islands, of which six fulfill the conditions for the practice of canyoning.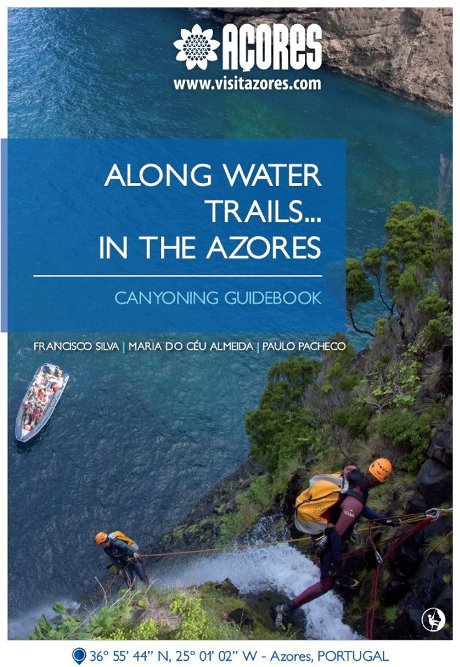 What did we add the last period in the webshop
CanyonStore is not only specialized in canyoning gear but also in caving / potholing gear. The presentation of this is updated on the website

Description of offered services :

rental of canyoning gear,
repair / modification / customization of products,
buying gear on demand (not only canyoning&caving gear),
second hand gear market.

And we are working on description for the services Inspection / approval of material and Courses / workshops / clinics (made for you) in basic and advanced techniques Canyoning & Caving
Readability on iPad & Mobile is even better with new design.
In the month June all the ropes and webbing will be in discount for -15%. So when you have to replace your rope or need an extra length rope is it this month interesting to buy a new one at CanyonStore.nl. Use the code ROPEWEBBING in the discountcodebox to get this discount.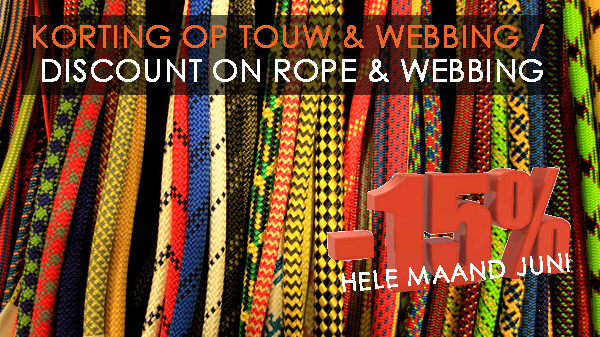 CanyonStore.nl calendar
Present at the following events:
Do you want make a reservation for one or more products, so you do not pay any shipping costs? Send an email to info@canyonstore.nl, so we can take the products on one of the events with us for you.
Madeira Canyoning Meeting in Sao Vincente 9-14 June

​​​​International meeting of canyoneers on the Portugese island Madeira where a lot of beautiful vertical canyons are to do as canyoneer

Cave climbing weekend in Villers le Gambon (Belgium)- 10-12 July

Annual cave climbing weekend organized by the section Speleo Limburg from the Dutch Caving Club. CanyonStore will be part with a small stand.

OUTDOOR Friedrichshafen - 15-18 July, CanyonStore.nl will visit the Tradeshow for Outdoor to search for new interesting gear for canyoneers and cavers.

RIC 2015 Ouray in USA 9-15 August
RIC (rendezvous international canyoning) takes place in Colorado (USA). RIC is an international canyon strike organized annually, each year in a different location.
Speleological Days & Nights in the Mozet Domain in the Belgian Ardennes 18-20 September 2015.
Second annual event, note the date in your diary. Further information about registration and program will follow on site http://www.speleo.nl/.
Newsletter in December 2015
(remarks / comments or suggestions are welcome)
What can you do to make us more known
Check the website for all the items you need and send this newsletter to your friends.
For more fun and interesting news
visit our Facebook page
---
To Ask? phone: +31 (0)6 2023 7357
Email: info@canyonstore.nl
You are receiving this mail because you have entered your email address please when placing an order or because you have indicated that you wish to receive our newsletter.
You can reach us at the following addresses:

Contact Address:
CanyonStore.nl
Tritonpad 13
3054 TV Rotterdam
Nederland

Visiting address:
CanyonStore Den Haag
Laan van Waalhaven 251
2497 GL Den Haag
Nederland
Our partnersites:
www.base-camp.nl - www.canyonstore.be - www.nederlandsecanyoningbond.nl